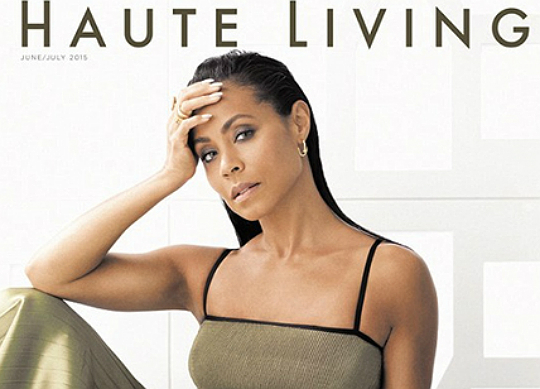 Jada Pinkett-Smith is a mom focused on family and strength. The actress tells Haute Living that she strives to remain true to herself and display fortitude that encourages her kids.
"There is no one way to do it," says the star of her efforts to be a positive role model in her children's lives. "A woman needs to be deeply connected to herself and her family, and she has got to trust herself," shares Jada. "It's about staying present and adjusting the formula which comes in a million forms. Trust takes courage—happiness takes courage; it's not easy!"
It may not be easy but such endeavors are rewarding. "My kids are becoming older and there is less of a need for me to remain stationery," says Jada of Willow and Jaden's independence. "My family is my priority," adds the star. "If my family is stable and everyone has what they need, then I look at a way to fit in a creative endeavor."
Jada and husband Will Smith have two children together. Will has three kids in all.