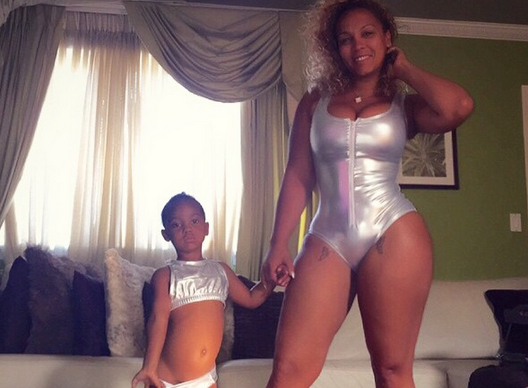 Love & Hip Hop cast member Kim Vanderhee a.k.a Kimbella is getting blasted on social media today after posting a picture to Instagram of herself and her daughter Bella Monroe James,2, in matching bathing suits.
"Don't we look cute & ready to show out in our matching swimsuits?!" Kimbella wrote as a caption to the photo. "I found these cute matching mommy & daughter swimsuits on @eve.jnr get 20% off using my Code BELLA & check out the site http://www.evejnr.bigcartel.com for exclusive Mommy & Daughter swimwear sets‼️‼️"
Several of Kimbella's Instagram followers are saying that the image is "inappropriate".
One commenter wrote,"I think kimbella should be wearing the 2 piece and if she has 2 have baby girl in the pic she should have the one piece on..ijs i have a 9yr old sister and my mom doesn't buy her 2 pieces because of the society we live in[sic]."
Meanwhile another follower wrote, "The little girl is doing what little kids do. In regards to all the pedophilia arguments whether she was in a two piece or a burqa they would still find her appealing and any other child appealing. It's her child and her page and she had the right to post it. You people are too judgemental man. Always got something to say[sic]."
What are your thoughts? Is the photo inappropriate?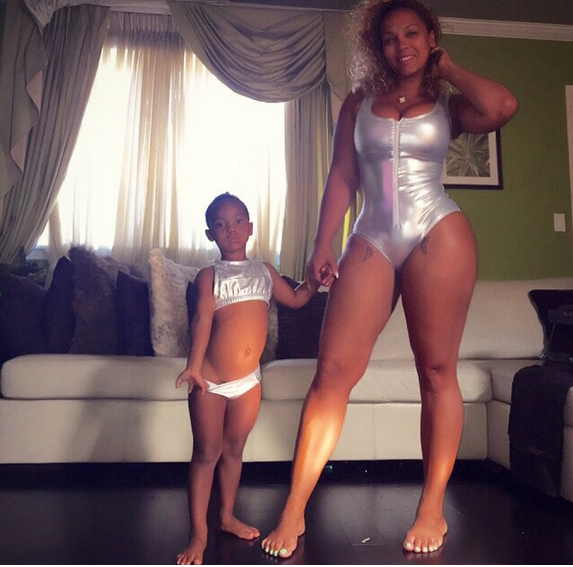 Photo: Instagram