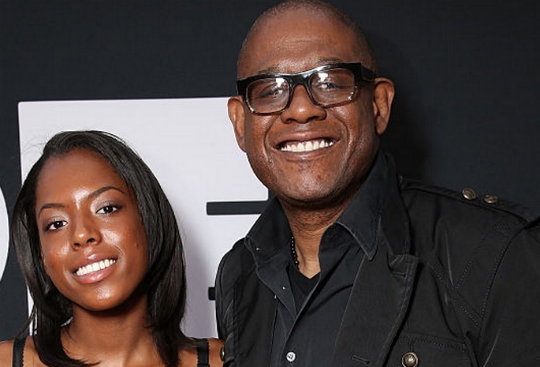 Forrest Whitaker and daughter True attended the premiere of Dope in Los Angeles, California, on Monday. The screening was held at Regal Cinemas in partnership with the Los Angeles Film Festival.
Dope is about a teenage boy named Malcolm who is trying to survive in a tough neighborhood. His problems are more complex than the average teen since Malcolm fits the description of a modern day nerd. Things, however, begin looking up for the youngster when he is invited to an underground party that leads him and his friends into the life of "cool."
Dope is written and directed by Rick Famuyiwa. The film is one of a number of movies that have recently been crafted and produced by African Americans in the industry. Forrest Whitaker recently gave full support of such creations by telling media that it is important for African Americans to tell stories from their perspective. "I think you want to make sure there's a truth that's being told," said Forrest during one interview.
The actor further explained, "We have to not limit ourselves to just a color palette, but we have to be able to say that those people of that culture should be allowed the opportunity to be able to tell those stories. More specifically, that they should be given the room to explore their own social experience, their own life, their own race, their own culture alongside all the other stories told too."
Forrest Whitaker and wife Keisha parent four kids together. Dope makes its public debut on Friday, June 19, 2015.
Photos: Getty Images