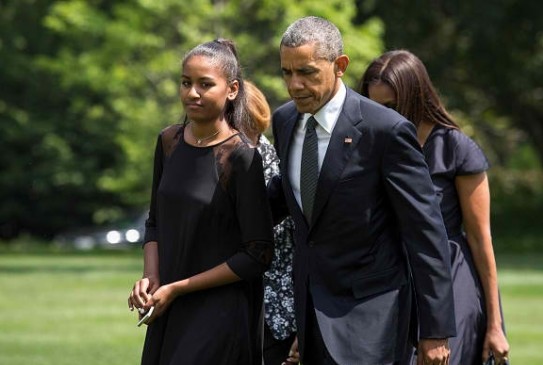 President and First Lady Obama joined family and friends of Joe Biden in paying respects to the vice president's son, Beau, who passed away last month. Sasha and Malia were also in attendance at the former attorney general's funeral.
The president struggled to hold back tears as he delivered a powerful eulogy that talked about Beau's life of service. "Beau Biden brought to his work a mighty heart, he brought to his family a mighty heart," said Obama. "He left nothing in the tank. He was a man who led a life where the means were as important as the ends."
Obama also addressed Vice President Biden during his speech by telling him, "You are my brother, and I am grateful every day you have got such a big heart, and a big soul, and those broad shoulders. I could not admire you more."
Beau Biden passed away on May 30, 2015, after an intense battle with brain cancer. The former attorney general leaves behind a wife, Hallie, and two kids named Hunter and Natalie.