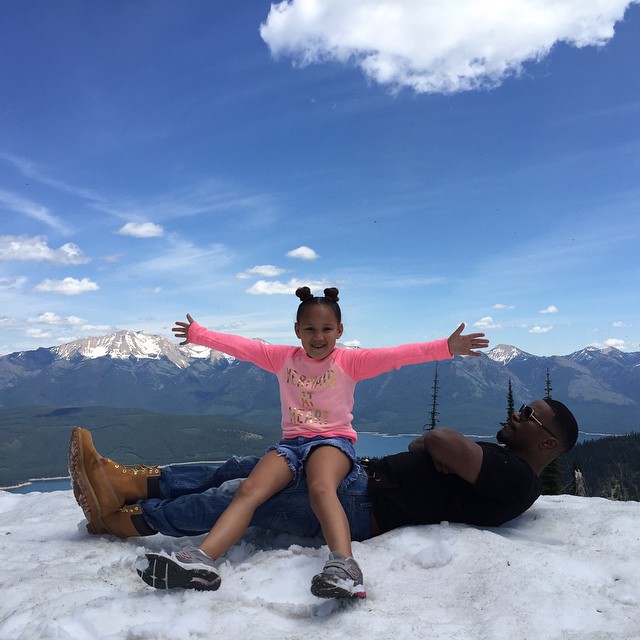 Jamie Foxx and Annalise Bishop are enjoying country time in Montana. The actor shared photos and footage of him with his daughter vacationing in the Midwest earlier this week.
"Country life in Montana," shared Jamie along with a picture of him and Annalise horseback riding. The two appeared to be following a group of visitors who were also on the path. Foxx also uploaded photos of him with his daughter in the mountains. "Daddy-daughter time in the mountains," wrote the star.
It was just a few weeks ago that Annalise joined her father at the 2015 GRAMMY Awards. The little one did her signature pose as she took pictures with Paul McCartney and other notables who also attended the event. "That's her thing," said Jamie of his daughter's pose. "She's been doing that since she was like two and a half [or] three." Annalise held up the peace sign and crossed her arms while taking pictures with some of the music industry's biggest stars.
Annalise is Jamie's youngest child. The actor also has a daughter named Corinne who celebrated her 21st birthday earlier this year. See more pictures and footage of Annalise and Jamie Foxx below!
https://instagram.com/p/3mHYOxKE0N/
https://instagram.com/p/3nR7-oKE49/