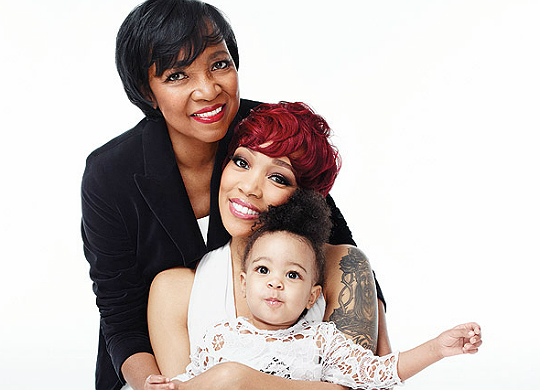 Family means everything to Monica Brown, thanks to her mom, Marilyn Best, who instilled the importance of relationship in her daughter at a young age.
"Family is a priority for me," says Monica. "[My mom] instilled certain morals and values, and she said, 'Regardless of where you go, take you with you wherever you go. Whatever you're around, whatever you see, never allow it to play a part in who you become.'"
Brown has taken those life lessons to heart and used them when rearing her children. "My mom was very cautious with who was around us, and for that reason I think we were really protected in a good way," says the singer. "A lot of the things that I didn't understand, I understand now [as a mom]."
Although Monica, being the celebrity that she is, travels often with the kids, Marilyn makes sure to spend quality time with her daughter and grandchildren. "When she's on the road a lot, we may have to travel to see her, but we make sure we always keep that connection," says Marilyn.
Monica and Shannon Brown have one child, Laiyah, together. The R&B singer also has two sons, Romelo and Rodney Jr., from a previous relationship.