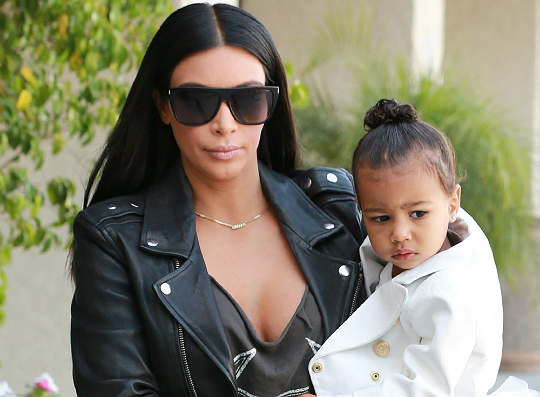 Reality stars Kim Kardashian and her sister Kourtney took their daughters to dance class on May 28, 2015 in Tarzana, California. North was dressed in a white tutu and custom-made Balmain jacket, while her cousin Penelope wore an all-black tutu outfit.
According to a story in Us Weekly, Kim and her husband Kanye West may look to surrogacy due to fertility issues after a year of trying to get pregnant again.
During an interview on the Today show last month, Kim spoke about her fertility struggles and said the idea of surrogacy had been recommended to her, but that she and West are exploring their options.
"I would like to hold out a little bit longer, and still try," she told Lauer. "I still have hope, so I'm just going to keep on trying. Never say never. I mean, we haven't talked about adopting."
North West will celebrate her second birthday next month.
http://instagram.com/p/3PKML8hQeK/?taken-by=blackcelebkids
http://instagram.com/p/3PJ0vOBQdT/?taken-by=blackcelebkids
Photos: Fameflynet