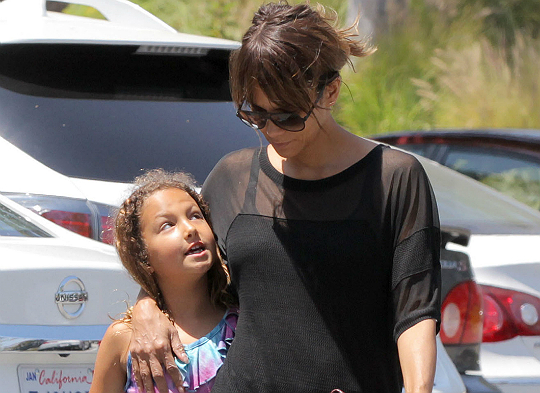 Halle Berry spent the weekend off with her daughter, Nahla, in Malibu. The 'Extant' star was spotted while leaving the neighborhood CVS on Sunday.
Berry held her daughter close as Nahla shared a few things with her mom. The actress appeared to be intrigued with the conversation as she held her head down to give a listening ear to her youngster.
The 'Extant' star recently told media that it wasn't until she made her television debut that she realized all of the hard work and dedication that goes into completing a series. "I didn't see my family, and I never worked harder in my life," exclaimed the star. "Hats off to everybody that does television because it is a grind."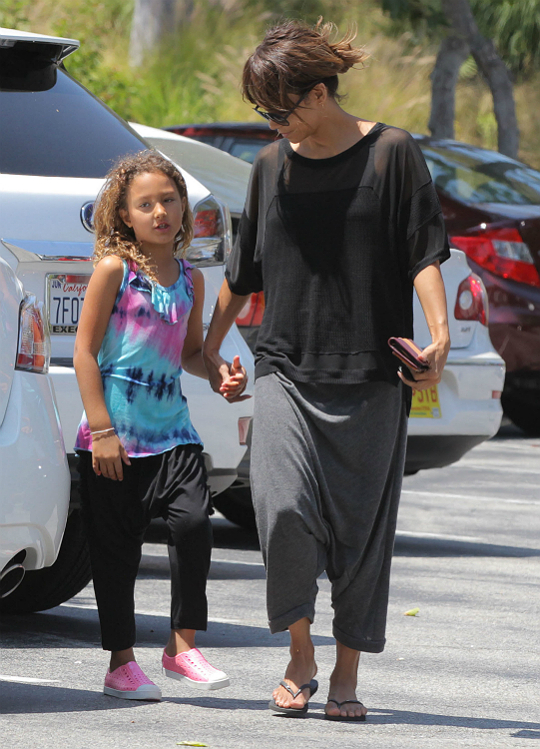 Halle further explained, "My baby was just 3 months old when we started so I was doing drive by nursings every two hours. I would go into my trailer, nurse for 10 minutes and off I was."
Although Berry was hard at work on the set of 'Extant,' she did manage to carve out time for her and Nahla to do a bit of charity work in Nicaragua. It was there that the actress learned a few things from her daughter. "During that trip, what I realized as a parent is it's my responsibility to teach children the importance of taking care of children." Halle also told media that Nahla had a better appreciation for the lifestyle that she carries out upon visiting the region, and began giving her possessions away to children who were less fortunate.
Nahla is Halle's only child with ex-boyfriend Gabriel Aubry. The actress also has a son named Maceo with husband Olivier Martinez.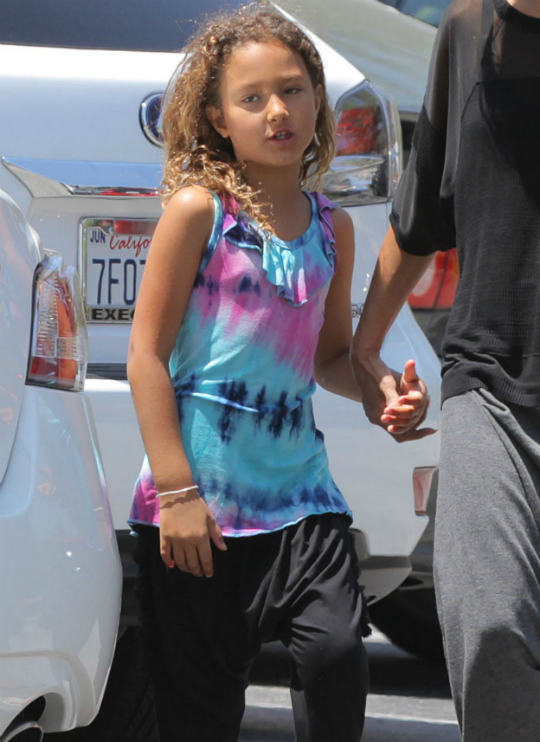 PhotosL Fameflynet