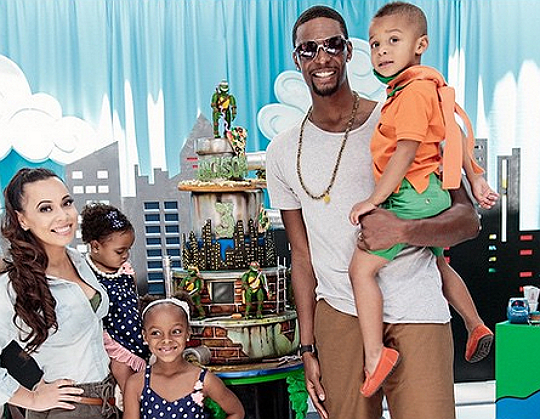 It was a party where Donatello came to life and a toddler had complete rule. Jackson Bosh celebrated his third birthday on May 3rd, and his parents made sure he had a cowabunga good time.
The little one's party theme centered around the Teenage Mutant Ninja Turtles, and everything reflected the celebrated film. Jackson had decorations inspired by New York City and a beautiful feature cake that was taller than him. The little one also had two other cakes that were subjected to smashing before indulging. "Sometimes you just gotta stick your foot in it and call it a day," said Adrienne of her son's decision to step on one of his cakes before eating it.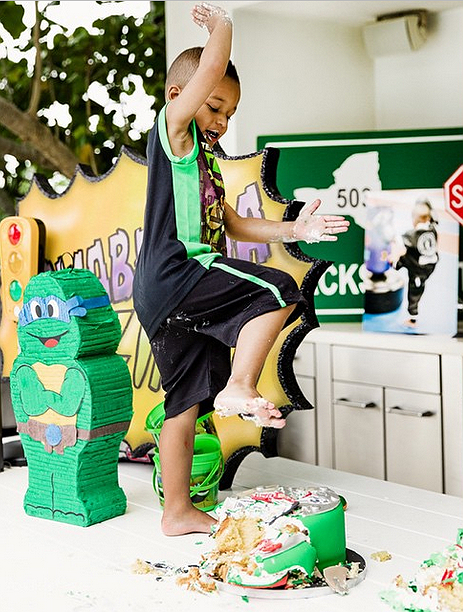 The proud mom doted on her son while sharing a collage of his first months with Instagram fans. "The first time I heard your heartbeat my eyes swelled up with tears of joy! I knew that my life and world would never be the same now that I had this beautiful soul and Light growing inside of me," exclaimed Adrienne.
Mrs. Bosh further explained, "You have put your feet in three of the world's oceans, had a President of United States of America ask about you (Thanks President Obama), and you can tackle monkey bars in any park and make it look easy!! All of that and more in just 3 years in this world. I can only imagine what the next year has in store and even more with the path I know you will forge for yourself!! Just know that Mommy and Daddy love you in EVERY way, in ALL ways, UNCONDITIONAL ways, and for ALWAYS!"
Jackson is Adrienne and Chris Bosh's first child together. He was born on May 3, 2012. See more pictures from his party below!
Photos: AprilBellePhotos