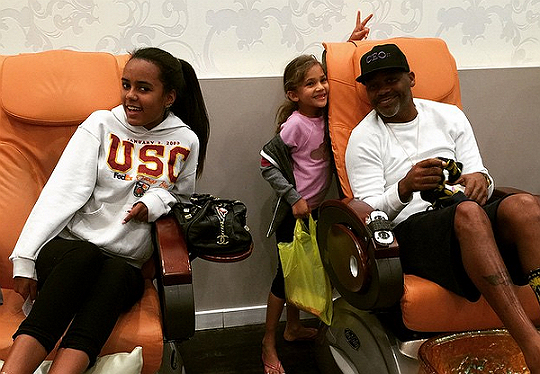 The battle between Rachel Roy and Damon Dash has taken a turn for the worse for Damon. The producer lost physical custody of his daughters, Tallulah and Ava, after failing to appear in court on Monday.
According to TMZ,
"The former couple each accused the other of being an unfit parent. He claimed she drove drunk with one of the girls, and threatened to cut him with a knife. She claimed he smokes weed around the kids. She said all the women and drugs were a bad influence on their daughters.

The judge clearly sided with Rachel, ruling Dash only gets supervised visitation."
It was just a few weeks ago that Damon shared a picture of him and the girls at the spa. "The system works," shared the star along with the pic. He further explained, "It's wack to have to fight just to be a dad and trust me it's the last resort…but nothing will ever stop me from raising my kids…and I won't let that fight affect them one bit…I'm proud to be a dad without my children I'm nothing."
Damon Dash has four kids in all.