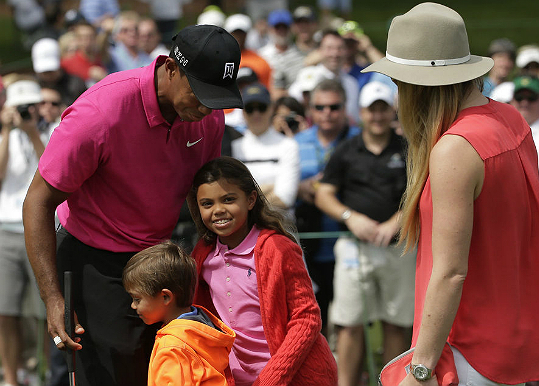 Tiger Woods got a surprise visit from his girlfriend Lindsey Vonn and his two children Sam,7, and Charlie,6, during a practice round at the Masters Preview Day in Augusta, Ga. on Tuesday, April 7. Woods will be competing in the 2015 Masters, including its Par 3 Contest, later today.
"Charlie has seen me win a golf tournament before," Tiger told reporters Tuesday. "Sam, actually she was there at the U.S. Open in 2008, but doesn't remember it. It's nice to be able to share these things with my family, and it just means the world to me. They are excited, I'm excited and can't wait to go out there."
The golfer shares his kids with his ex-wife Elin Nordegren.
Photos: AP