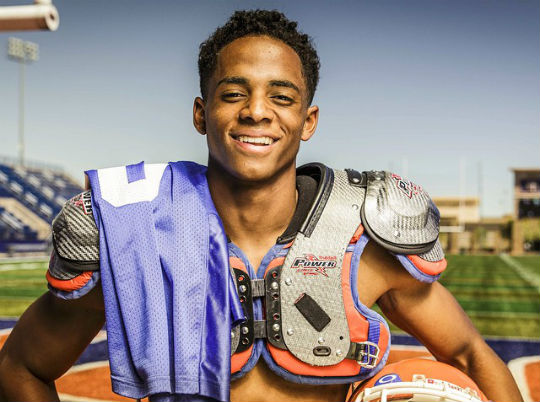 Cordell Broadus is approaching the end of his high school career, and looking forward to good times in college. The teen and his father, Snoop Dogg, recently shared the excitement over Cordell's impending signing day in which the young athlete will decide which university to call home for the next four years.
"About to make that big decision on where he is going to go," said Snoop during a recent interview with For The Win. The rapper, who is a big USC fan, added, "That would mean the world if he went to USC and became a Trojan. Hopefully the coaching staff do their due diligence and get him on board."
Although he hasn't shared much interest in going to USC, Cordell has expressed high hopes in attending a school in Oregon. "I have fifteen offers right now and it's going pretty good," said the teen during an interview last year. "I like Oregon State because they throw the ball a lot. But I also want to get an offer from [the University of] Oregon. I'm highly interested in that school, but I'm waiting patiently."
While waiting, Cordell has received offers from the University of Tennessee, Baylor University, Louisiana State University, UCLA, and Arizona State University. Broadus will announce his college choice on ESPN and ESPNU on Wednesday.