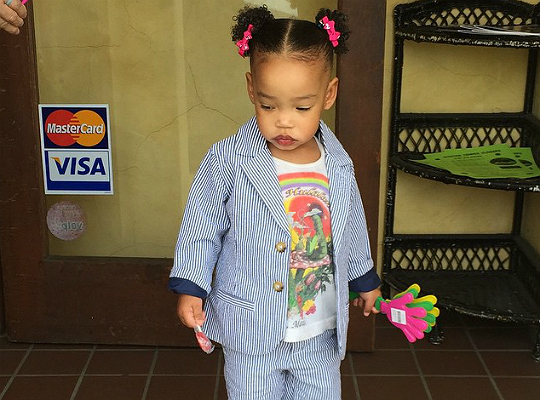 Happy Birthday Hero! The youngest daughter of Cree Summer turned 2-years-old earlier this week. The little one wore an outfit that mom and dad purchased especially for her birthday.
"Hero in her Birthday Suit," shared Cree along with a picture of Hero dressed to impress. The little one sported a striped pants suit with white t-shirt that featured a rainbow. "I'm a Birthday girl no time to talk," captioned Cree underneath a picture of her daughter walking.
The actress gave birth to Hero by way of natural delivery, and stressed the importance of expectant women knowing their rights before parturition. "Women spend more time researching a new car than their births," said Summer before giving birth to Hero. "If they are interested [in natural childbirth]…check out 'The Business of Being Born,' a documentary produced by Ricki Lake. I had my daughter, Brave LittleWing at home and it was a safe, deep and magical experience."
Hero is Cree and husband D'Angelo Pullen's second child. The couple's eldest daughter, Brave, will celebrate her birthday in coming months.