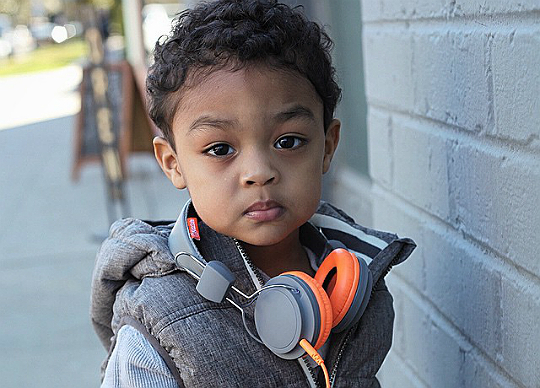 Sire Jackson is such a cute kid. He recently did a test shoot for an upcoming campaign where he let all of his cuteness shine through.
"Feeling proud of my little man for doing so good yesterday on his shoot! #MommyLove #OverloadKisses," wrote Daphne Joy. The celeb mom also gave props to Sire's aunt for assisting with the shoot. "Thank you aunty @alysha_y for helping out."
Curtis "50 Cent" Jackson also commented on his son's first campaign shoot. "My little guy is learning fast. He looks at me and I feel like I gotta win," wrote the rapper on Instagram.
Sire celebrated his second birthday a few months ago. The little one was the recipient of a race car themed party that his mom and dad organized. Sire had everything from checkered flags as decorations to a cake designed like a tire to commemorate his special day. The tot even wore an outfit suitable for a professional racer!
Sire is Curtis and Daphne's only child together. Fifty Cent also has an older son named Marquise from a previous relationship.