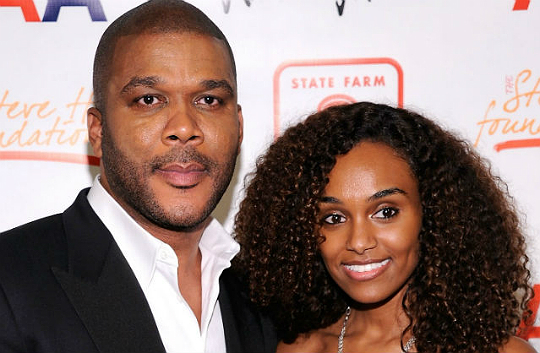 Tyler Perry and girlfriend Gelila Bekele have indeed welcomed a son into the world, and have named him Aman. A close friend confirmed the newest member of the family's arrival earlier this week.
"Mom and baby are happy and healthy. Tyler is so excited," said the friend. The inside source also said that the baby's name means peace, which sums up "the true meaning of Thanksgiving and then, of course, the holiday season." The source further commented on Tyler Perry's excitement by saying that the star was "over the moon" about his son's birth.
Aman is Tyler and Gelila's first child together. He was born on November 30, 2014.