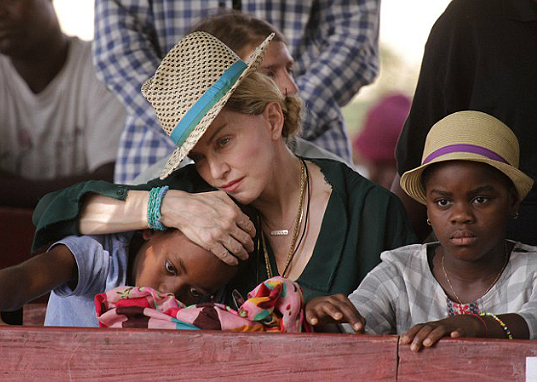 Mercy, David, and Rocco had the distinct pleasure of mingling with the president of Malawi this past weekend. The kids accompanied their mom, Madonna, as she advocated for education and wealth in the country.
"Thank you for welcoming me here," said Madonna to President Peter Mutharika. The Pop singer shook hands with the country's leader, and he thanked her for bringing her Malawi-born children back to the country for charity work.
Mercy and David did much to help the citizens while in their native land. The two visited a school in the town of Kasunga, and mingled with the children who were around their age. Madonna was sure to advocate for education telling the kids, "Education is the future." She added, "The biggest gift I can give you is education."
Madonna has contributed millions to the country of Malawi since visiting for the first time several years ago. The singer later adopted Mercy and David out of the country.
Photo: Ap/Instagram