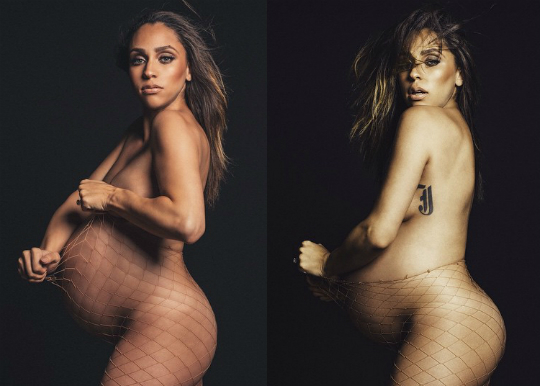 In addition to being an actor that America loves, Lance Gross is also a photographer whose work is capturing the attention of many. The father-to-be recently shared photos of good friend Kelly Rowland during her expectancy that were simply breathtaking.
"I think pregnancy is beautiful and it is something that deserves to be captured," said Lance when asked about the pictures during a recent interview. The actor also commented on his budding career as a photographer telling media, "It is something big and it's new and in development."
Lance couldn't help but gush about the impending birth of his daughter during his talk with EURweb at the 'Empower Me' tour stop in Washington D.C. "I'm an expecting father and I'm super excited. I'm ready to be a good example for her," shared the star.
Lance and fiancee Rebeca Jefferson are expecting their daughter to arrive some time this month. She will be their first child together.
Below are more pictures of Rebeca Jefferson.
Photos: Lance Gross