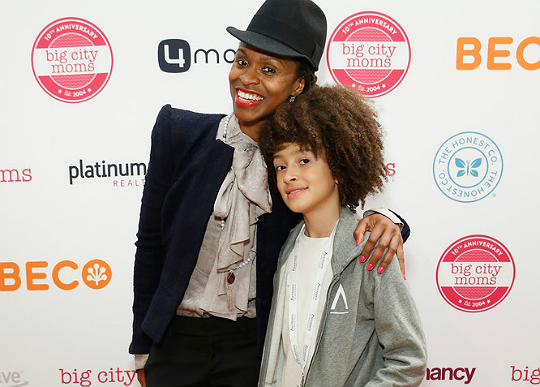 DJ Fulano  and his mom stopped by the Biggest Baby Shower Ever presented by Big City Moms on Wednesday (November 12). Fulano took several pictures with his mother, Latham Thomas, who is the founder of 'Mama Glow.'
Thomas began the health & wellness site for pregnant women after having years of experience as a yoga instructor and birthing coach. The Columbia University graduate stresses the importance of women having a healthy pregnancy, and does everything within her power to give them the tools needed to do so on her informational blog.
Latham was in full support of this year's Biggest Baby Shower Ever, and joined several celebrities in the New York area who also saluted motherhood. Her son was also in support of the event as he stayed and interacted with guests throughout the entire day.
DJ Fulano is recognized as being the life of any party because of his amazing disco jockeying abilities. He is 11-years-old.