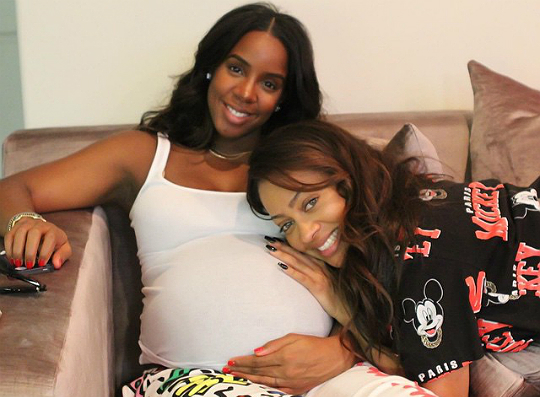 Kelly Rowland is getting ready for delivery. The star recently took a picture with good friend La La Anthony that featured her protruding stomach.
"Just in. Pure happiness…new beginnings…thankful…almost time," tweeted La La along with the picture of her and Kelly.
A few media sources thought Kelly had already given birth because she had been away from the spotlight. Her trainer, Jeanette Jenkins, however, dispelled such rumors by telling media that she and Rowland are doing workouts tailored around the star's impending birth. "Well she's expecting like this week," said the trainer during a recent interview. "So really [the focus is on getting] her there and through the hour [of workout].
Kelly Rowland is expecting her first child with husband Tim Witherspoon. The couple wed last year.