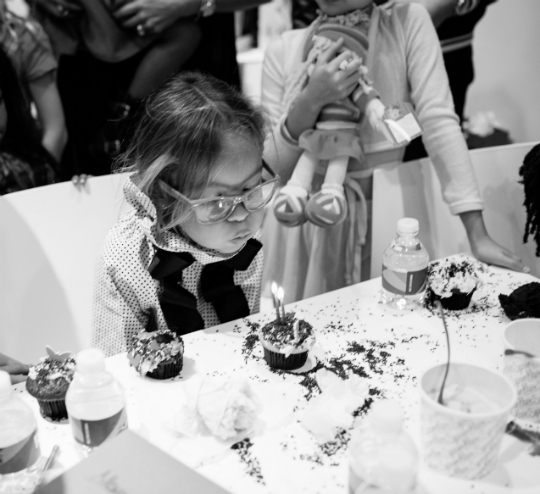 There were sprinkles everywhere at Harper Tillman's birthday party. The little one celebrated her fifth birthday in New York City last Friday, and had family along with a whole lot of friends to help her commemorate.
The highlight of the party was when attendees were given the opportunity to decorate their own cupcakes catered by Sprinkles bakery. The kids ate their sweet delights after letting their creativity flow during the designing segment. Although she was the girl of the hour, Harper was modest in her celebration by decorating a cupcake alongside her friends instead of having a tiered cake like most celeb kids enjoy. Miss Tillman did, however, wear a beautiful outfit that was specially designed by Alexandria Olivia.
Chance Combs, Diddy's daughter, as well as many other local notables, stopped by Harper's party, and walked away with gifts from Girls and Dolls, Ruum Kids Wear and more! Harper is Kiki and Travares Tillman's daughter. Her birthday was October 9, 2014.
Photos: Creative Soul Photography