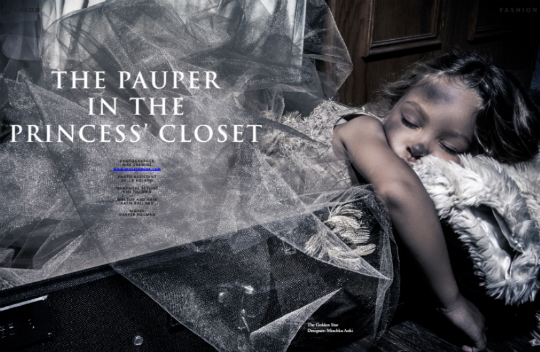 Harper Tillman is 'The Pauper In The Princess' Closet" as seen in the current issue of Thrifty Hunter Magazine Kids Fall '14 Issue. The shoot was styled and photographed by Kiki Tillman and Max Eremine, respectively. "This is my favorite editorial with my daughter!" mom Kiki says.
Hair /Makeup: Katie Ballard
Clothing: Mischka Aoki, Pale cloud, Imoga Collection, Gapkids, Ruum Kids Wear, Zara Kids, Ralph Lauren Kids, Isabel Marant, and Scotch Shrunk.
Model Harper Tillman,5, is former NFL player Travares Tillman and celebrity stylist Kiki Tillman's daughter