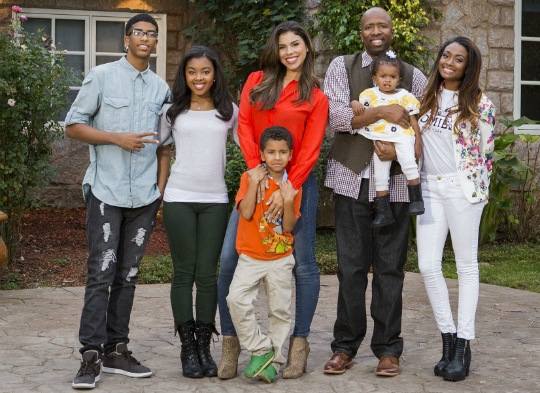 The Smiths are coming to television. Kenny, Gwendolyn and the kids recently scored the green light from TBS for their reality show, 'The Smiths.' The network has already ordered six episodes of the series and plans to feature it in spring 2015.
Although Kenny is a legendary basketball player and his wife a success of her own, the star athlete still has a problem with convincing his kids that he's a cool dad. While little Malloy and London don't need much persuasion to believe that dad is fly, the older kids need more than a little twist of the arm to have confidence in their father's swagger. You see, Kayla, Monique, and KJ are already building their careers as entertainers and athletes and have come to believe that Kenny, although legendary, is a bit out of touch.
It will take all six episodes for the star to prove that he understands the ways of society while trying to balance a work schedule that is simply hectic.  Gwendolyn, the family matriarch who isn't as out-of-touch by the kids' standards, will be by Kenny's side and managing a challenging career of her own. This will be the Smiths' first experience with Reality TV.