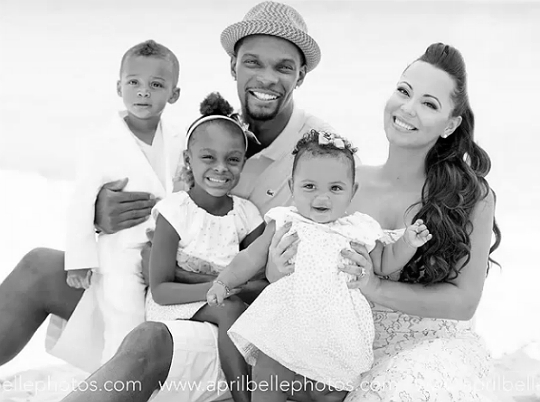 Chris Bosh and Allison Mathis have finally come to terms with their child support issues. The NBA star and his ex-girlfriend have allegedly worked out a parenting plan that will suit both them and little Trinity.
According to TheJasmineBrand.com, 
"Mathis and Bosh were both ordered to attend a final mediation session on September 2nd before the trial began. The court sent them in hopes they could settle their issues without having to have the case heard before a Florida judge.

Then on September 8th, Bosh filed a mediated settlement and parenting plan that he and his baby mama worked out during the mediation session. Then the court cancelled the scheduled hearings in the matter."
Chris and Allison had been battling back and forth for several months. Although Mathis would ask the courts for a financial increase in child support, Bosh would present evidence that proved that Trinity was with him the majority of the time. Such evidence would serve as a bad reflection on Allison, and cause the courts to deny her request for more support. At one point, the NBA star's ex-girlfriend petitioned her daughter to take the stand and testify in the manner. Such action, however, is no longer necessary since Allison and Chris have settled their differences.
Trinity is Chris and Allison's only child together. The NBA star has two other children with his wife, Adrienne Bosh.