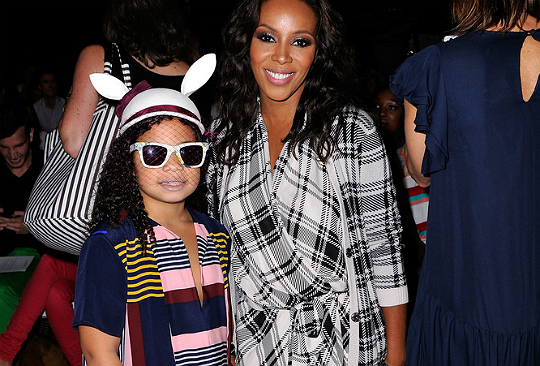 It is that time of year again. Fashion Week for Spring styles has arrived in New York City, and June Ambrose along with her daughter Summer are all eyes.
The mother and daughter were seated and attentive at the NYX Cosmetics segment of the Tracy Reese show. June learned a few new tricks in terms of syncing clothing with makeup, and Summer gained a few ideas for future Instagram posts. The stylist and her daughter also attended the Custo Barcelona fashion show at the Salon at Lincoln Center. June and Summer looked fabulous in their unique wear.
Only Ambrose and her daughter can sport a mixture of colors and be complimented for their styles. Ambrose has shown through her taste that she understands various color schemes and knows how to mix and match in a way that is fashion-forward. Summer also exhibits such skill, though the tween is still learning about various designers from her mom.
June and Summer were also at this year's L.A.M.B. Spring Summer 2015 Presentation on Friday. June and husband Marc Chamblin have two kids.
Photo: Getty Images