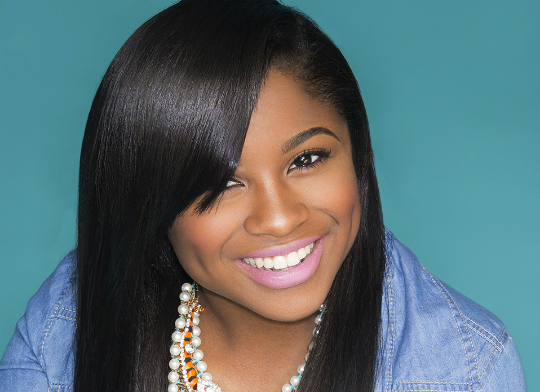 In the second webisode of Becoming Reginae, the starlet heads over to AP Branding to check out her fashion collection's new tees and talks about her new book, Paparazzi Princesses. The book is co-written by Reginae and her close friend Bria Williams, Birdman's daughter. The semi-autobiographical novel follows Kayla and Promise as they navigate the sometimes difficult waters of having famous fathers.
During the episode, Reginae also attends a charity event and puts on a special autograph session.
The show is produced by Hairfinity, the company for which this young celeb is the face. It documents her transition from Lil' Wayne's daughter, to her very own brand.
She is currently signed as a Young Money Artist, and is also in the midst of expanding her clothing line. Recently, we had the chance to speak to Reginae about the act of juggling her blossoming career and her teenage life and if there is one thing she was clear about, it was that she was willing to work as hard as she needed to to establish her place in the world. She explained, "Listening to my music I want ppl to say 'wow she's different, she's young but she has soul, she's young but she's wise'…I want everyone to just know my music is real." She also added, "I want ppl to know my name."
Becoming Reginae will follow her throughout the journey of making and releasing her debut album, to be titled, Being Reginae. The mini-series offers an exclusive look into the life of a budding star, but growing up in the biz also gives her show it's own flavour.