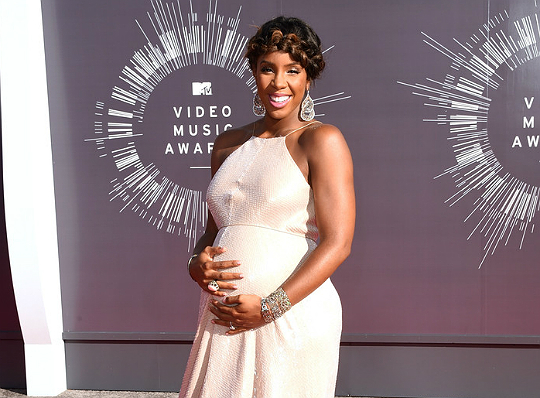 Kelly Rowland was one of the fabulously dressed stars at the 2014 MTV VMAs on Sunday. The singer graced the red carpet in a beautiful pink sequenced gown, and she glowed as photographers captured her cradling her bump and smiling from ear to ear.
Kelly has been enjoying every bit of her pregnancy. The star has exercised with a personal trainer and run a marathon since announcing her expectancy. Rowland even hinted at a name that she and husband Tim Witherspoon may give their baby upon his arrival. "The dad picked out the name," said the singer. "It has to do with family."
Rowland has told media about the many changes that her body has endured since becoming pregnant. "Nobody can prepare you for that. Not a book, not anything," explained the singer. "You just go through it." Kelly and Tim are expecting their first child to arrive in coming weeks.
Photos: Getty Images