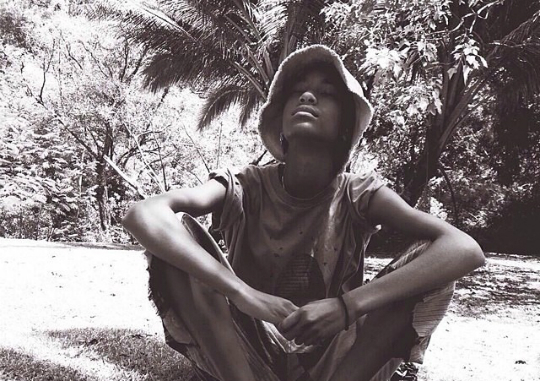 Actress Jada Pinkett Smith spoke openly about the victimization of women as a social issue, following an incident in which her 20-year-old niece was drugged.
The incident took place while #justiceforjada was trending on social media, a reaction to the drugging and raping of a teenage girl named Jada. "My niece was given a date rape drug that weekend," she said. "She was safe because she was with a group of friends that realized," she added. "She said, 'Oh, my god, I can't feel my …,' and she started losing consciousness."
The Gotham star had already taken to Facebook, prompting #justiceforjada. She asked, "What do we plan to do about this ugly epidemic?" Now, having the experience come closer to home, the mother of two feels she needs to say more. She had her niece sit down and talk about her experience with Willow (13) in order to emphasize the detriment of the situation. "It's one thing to sit with me as her mother: it's like 'Okay, Mom, yeah, I get that'". Jada continued, "When you have your 20-year-old cousin that comes in, and she's like, 'This is what happened,' and it was somebody you looked up to as well, it's like, 'Oh, man, this is really real.'"
The actress hopes that having these kinds of open discussions with Willow will empower her and ensure that she always has the confidence to speak up. She also sees letting her daughter be her own person will be beneficial to her sense of self as well. "When you allow a person to be an individual and you allow a person to have power within and have confidence with who they are, she'll never have to look in the eyes of a man and question whether it's a 'yes' or a 'no,'" she explained.
Jada also said, "There is an epidemic going on out here in regards to the treatment of women. We have to figure out how we can empower people in different ways."