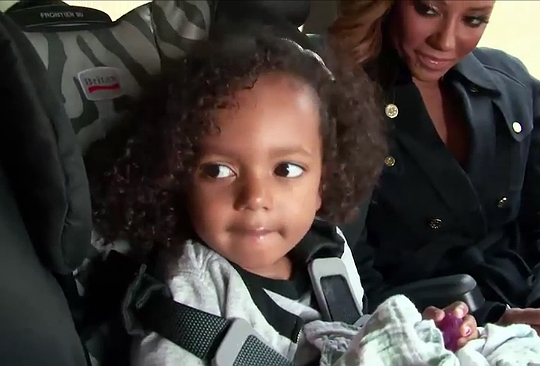 Melanie Brown is all about the schedule. It's important to her to keep her children in their set routine, especially during the week. "I'm a strict mom but I have a lot of fun with my kids", she revealed recently.
The former Spice Girl has three daughters of her own, and one stepdaughter through her husband, Stephen Belafonte. On a segment of Oprah: Where Are They Now?, Melanie explained that her approach to motherhood is not only to provide them with structure, but with love. "I'd like to think that what I give my kids is a lot of confidence and a lot of love," she says. "I always tell them I love them. I think that's really important."
As if Melanie is not busy enough with her family-life, and ever-growing career (X-Factor, America's Got Talent, Today Show), she has recently began to discuss her desire to reunite the Spice Girls once again.