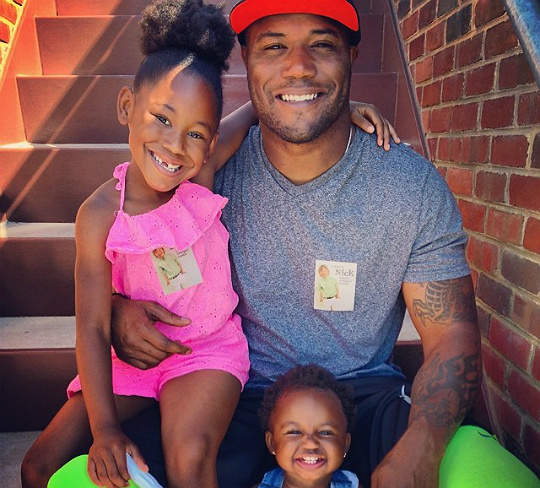 NFL star, Michael Robinson, recently sat down with My Life as a Dad to discuss everything from play-dates, to teaching values, to balancing work and family.
When it comes to parenting philosophies, Michael (father of 4) seems to fully grasp the importance of  teaching by example. Their blended family home runs on the concept of observation which allows the children to learn right from wrong by watching how their parents act, discipline, and treat one another. "They're always watching", he explains. His philosophies for fatherhood are simple: be the kind of man you want your daughters to marry, and treat your wife the way you want your sons to treat women.
To keep his children on the path to success he reminds them time and time again, "use your own brain", to deter them from following poor examples or giving into peer pressure. He also makes a point to keep them disciplined when it comes to punctuality, keeping your word, and even maintaining eye contact when holding conversations.
Clearly, being a great dad and raising great children are very important to this Fullback.