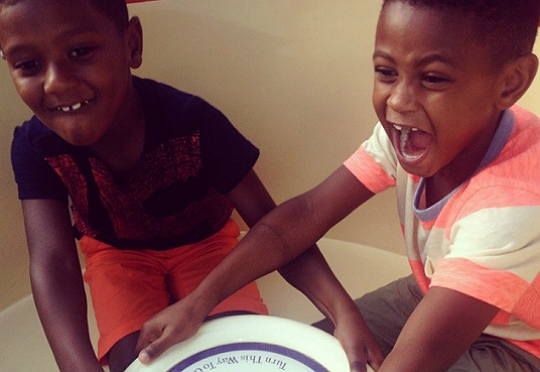 The Raymond boys are "in bliss." Tameka Raymond recently shared pictures of her sons while having fun and relaxing in Malibu.
Usher V and Naviyd appeared to be thicker than thieves as they explored the beach together. One brother couldn't go far without his partner following close behind. The two even enjoyed the spa life together in which they wore matching robes and sat next to one another.
Tameka just wrapped up filming for the upcoming season of 'Atlanta Exes,' and is planning to devote more of her time to Kile's World foundation. "My goal is to open a school in honor of my beloved son," says the Reality TV star. Kile Glover was 11-years-old when he was involved in a boating accident that led to his death. Tameka has been working hard ever since to keep his memory alive by sharing the importance of boat safety with everyone.
You can expect to see Raymond and other celebrities in the upcoming season of 'Atlanta Exes.' Tameka tells media that the show promises to be interesting. "Of course, we have our normal little spats here and there. It's just like hanging out with friends…nothing serious," explains the star. "We have a great camaraderie now."
Usher V and Naviyd are Tameka and ex-husband Usher Raymond's children. The Reality star has five kids in all.