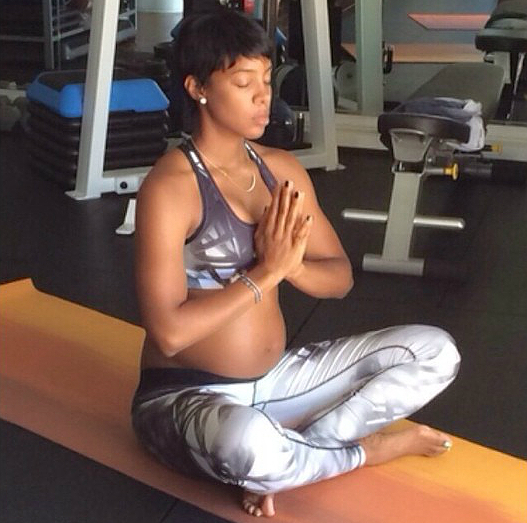 Yoga Mama! In case you had any doubts, Kelly Rowland is indeed pregnant as evidenced by her baby bump! Earlier today, the singer uploaded a photo to Instagram of herself  in a meditative state as her bare bump protruded for all to see.
"I'm in love with boxing and yoga right now. It just feels good, it's really empowering. I just feel like I'm getting my little strength back and getting my little jabs in," Rowland recently told Us Weekly. "I think that nothing should change whether it comes with your age or whatever. I think you should always do what you love to do."
Just a week ago, the R&B songtress teased fans with a photo of baby Air Jordans and a caption that said, "I'll be stuntin like my daddy."
This will be Kelly's first child with her husband Tim Witherspoon.
Photo: Instagram