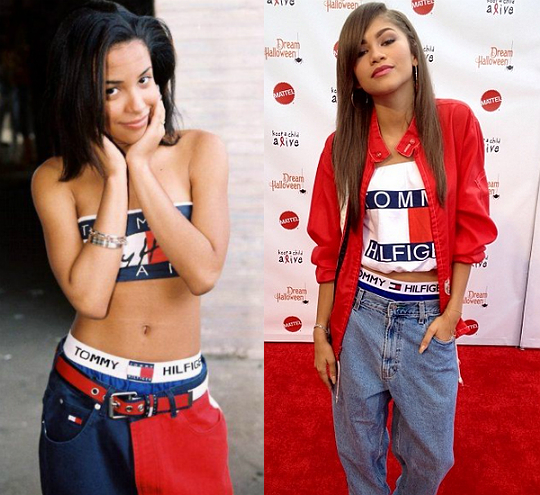 Actress/singer Zendaya is set to play 90's entertainment icon Aaliyah in an upcoming Lifetime biopic. The news is coming on the heels of the announcement that the cable television station was given the green light to tell the story of Whitney Houston.
Aaliyah and eight others were tragically killed in a plane crash after filming the music video for the song, Rock the Boat. In her short career, Aaliyah sold 52 million records worldwide. She died in 2001, at the age of 22.
The new film is being produced by Aaliyah Productions, Inc., with Howard Braunstein (The Informant!) and Debra Martin Chase (The Princess Diaries) as executive producers. Bradley Walsh (Turn the Beat Around) is set to direct. The script was written by Michael Elliot (Brown Sugar).
The new film starring Zendaya is tentatively titled, Aaliyah: Princess of R&B.