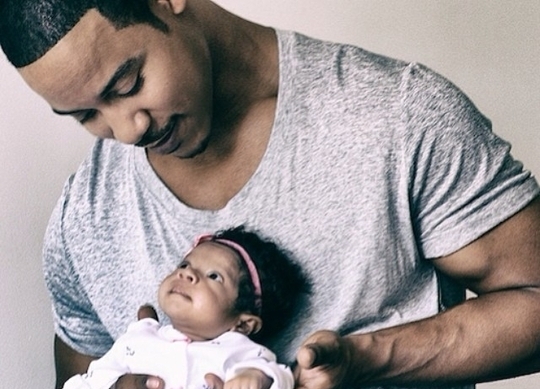 Oh goodness! Brian J. White and his sweet daughter Layla are too cute for words. The actor recently took fans behind the scenes during his photo shoot for The Dapper Dad, where he was simply the doting father.
Layla looked up to her father in one shoot, only to find Brian looking back at her. The little one gave her undivided attention to dad as Brian gently showered her with kisses.
White advised fathers-to-be to be proactive in the expectancy process during an interview with Robert "Daddy" Nickell. "Share in everything with your wife," admonished the star. "When she gets up, try to get up. Try to at least put your feet on the ground and have a little conversation with her and let her know that she matters, that she's important, that you care [and] that you're going through this with her. It'll bring you guys so much closer together."
Layla is Brian and wife Paula Da Silva's first child together. You can expect to see the actor and his daughter in the upcoming issue of The Dapper Dad, which will be available in Digital and Print form on Sunday, June 15, 2014.
Check out more pictures of Brian and Layla below!