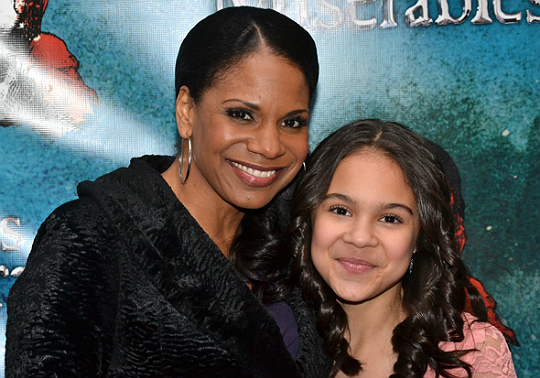 Audra McDonald is taking every opportunity given to keep her daughter on the straight path.
The actress recently talked with PEOPLE about her portrayal of Billie Holliday onstage, and how her enactment of someone who struggled with addiction during their lifetime has helped her discuss drug use with Zoe.
"My daughter has not seen the show," said McDonald. "She knows a bit about Billie Holiday because she's been watching mommy sort of sound like her at home, and freak the dogs out by talking to the dogs like I'm Billie Holiday. What it has done is brought up a platform to discuss drug use, and discuss how much it can ruin your life. And it's never too early to bring up those conversations with your kids. So it's actually been really educational in that respect."
Although kids around the world are totally engulfed in the selfie movement, Audra has advised her daughter not to get too caught up. "I said to her a couple of days ago, 'Look, here's the deal with selfies: They never go away. Do not post them, or just be very mindful of what you do because it can never be erased. Even if you erase it from your account, it's out there forever.'" Sound advice from a wise mother.
Zoe is Audra McDonald and ex-husband Peter Donovan's only child together. The actress married Will Swenson in 2012.