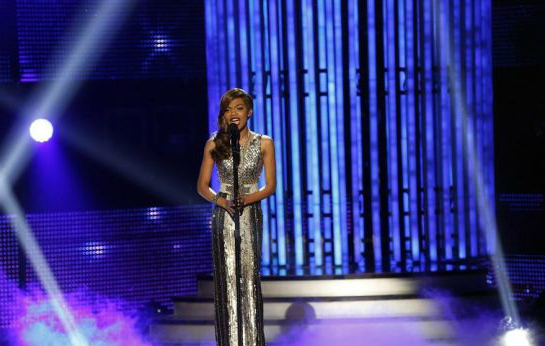 Singer/actress China McClain,15, will transform into pop star Rihanna for the very first episode ABC's show "Sing Your Face Off".
"All of my friends love her and I love her too, so that was really, really cool, but it was also a challenge because she's really mellow and has this really cool vibe and I don't have that," China told AccessHollywood.com. "I'm really hyper all the time, so that was a little bit of a challenge."
John Barrowman ("Torchwood") will host the show, while Darrell Hammond ("Saturday Night Live") and 80′s pop sensation Debbie Gibson will judge. Each week China and the other contestants will take on the identity of an iconic musical artist and perform one of his/her hits.
'Sing Your Face Off' AIRS on Saturday at 9 PM on ABC.
Check out China singing her face off below.
Photo: Access Hollywood