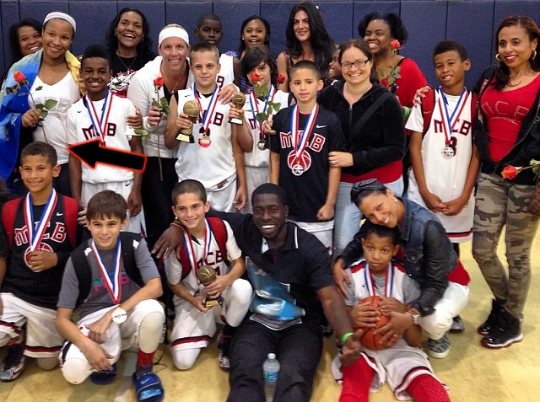 Are the James family expecting a new addition? According to rumors, basketball star Lebron James and his wife Savannah are having a baby.
Reports say that the couple are not only pregnant, but that it's a girl.
According to Baller Alert,  rumors first began to fly that Savannah had an obvious bump around Mother's Day after a photo of her with sons Lebron Jr. (6) and Bryce (9) at a basketball tournament was released. The couple is denying the rumor.
A personal friend of Savannah spoke with Page Six and reportedly revealed that Savannah has mentioned she "always wanted a little princess" and is currently around four months pregnant.
Lebron and Savannah have not come out and stated the sex of their baby or that they are expecting a baby at all. If they are having a girl, this will be the first one for the couple.
Photo: Stiletto Jill