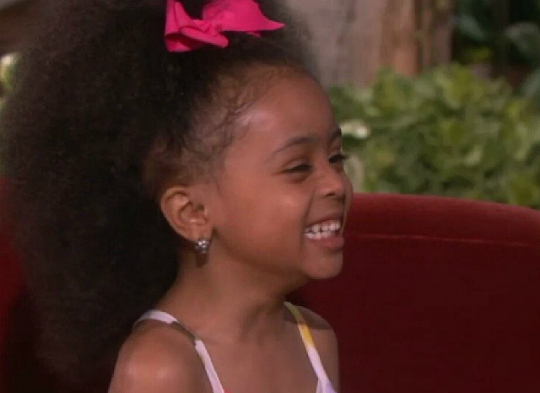 Heaven King is a YouTube sensation we can't get enough of and neither can Ellen DeGeneres. Heaven's latest dance moves are to Pharrell Williams' new hit single,"Happy."
Heaven is a 3-year-old dancer who performs with her mom, Tianne King. She will be 4 years old "when its her birthday," the young dancer tells Ellen during her latest visit on the Ellen Show; her birthday is August 8th.
The mom and daughter duo have started their own dance company:Heaven on Earth Dance Studio. Heaven's mom is a dance teacher and Heaven is still sitting in on classes picking up on all the dance moves and she is helping her mom teach the younger dancers. Together the two of them teach ballet, modern and hip-hop dance. They are always together and Tianne shares with Ellen, "She is my sidekick she goes with me everywhere."
As we all remember, it was her hip-hop dance moves at the age of two to Beyoncé's End of Time that went viral on YouTube and all social media networks. It was that video that Tianne realized that her daughter could dance and pick up on dance moves quickly.
Since going viral on YouTube, Heaven has been on the Ellen Show several times,  has met Beyoncé and attended one of her concerts, and is currently helping her mom teach. The mom and daughter duo are from New York and they are still doing what they love: DANCING!