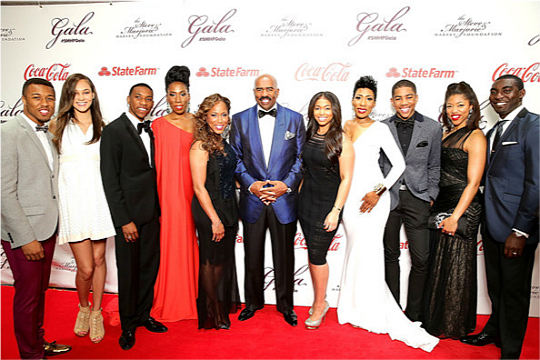 Steve Harvey and the family are all about foundation. The comedian, along with his wife and kids, put on an amazing gala a few days ago, having Coca-Cola and other supporters by their side. Steve and Marjorie held their formal event at the Hilton hotel in Chicago, Illinois. The Harvey family looked spectacular as they spread the word about their organization that focuses on mentoring youth.
The Steve and Marjorie Foundation have the central mission of providing outreach to fatherless children and young adults. The organization provides opportunities for advancement through education and one-on-one mentoring. Steve and Marjorie take pride in giving well-deserving children scholarships to college as Marjorie explains, "Our children are so important to me and their futures are in our hands. It is our responsibility to help mold them into the best human beings they can be, through education, mentorship and providing the right examples and tools."
Learn more about the Harvey's foundation here.