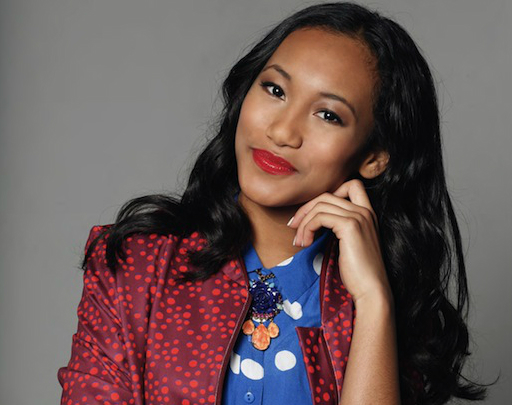 Actress Sydney Park is being featured in a new edition of Afterglow Magazine. She also sat down to chat about her career and much more. Check out some of the interview highlight below.
On how her passion for acting and comedy developed 
I've always been a performer! I would sit my parents down every night when I was little and say, "I have a performance!" When I was about 4-years-old, I said to my parents, "I want to be on that TV!" Then when I was six, I performed at the Hollywood Improv doing stand-up comedy and that's when I really became involved in the entertainment industry. Growing up with really creative and funny parents who have always encouraged me to be passionate.
On what she enjoys most about acting
I really enjoy working with new people and getting different experiences with each job that I do. As an actor, it allows you to explore your other talents and it really opens up your mind. There's always something new with acting and it's always fun!
On advice to others that are following their dreams
Always try your best and remind yourself that as long as you can, you are good enough. Never hold back and anything is possible.
Check out more photos and the entire interview with Syndey Park, HERE. Afterglow Magazine's 9th Issue with cover Bailee Madison. Featuring Kira Kosarin, Sydney Park, Jackson Guthy and Oana Gregory.
Photos: Picturepub.net/AfterGlow magazine