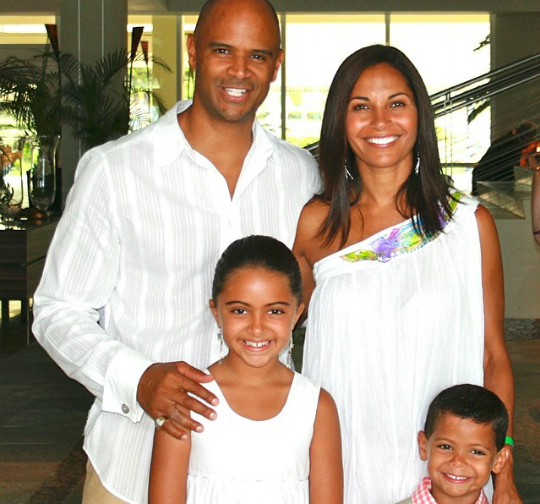 Salli Richardson-Whitfield recently shared a photo of her beautiful family with Instagram fans. The actress along with her husband and kids looked stunning in lively colors that were fit for Spring. All members of the Whitfield family, except Dre, wore white.
Salli has expressed much appreciation for motherhood, telling media that the experience has made her a better person. "I still have many goals, dreams, and aspirations that I'm working towards," says Richardson-Whitfield. "While earning recognition is always nice and is something to strive for, my main goal in life is to be a great mom to my kids and give them a happy life. Their existence is what has motivated me to do more with my career. I need to take care of them and that means NO RELAXING! My daughter, Parker and my son Dre mean the world to me and I would do anything to provide them with the best life possible."
Salli and husband Dondre Whitfield have two kids, Parker and Dre, together. Dre celebrated his fifth birthday in January.