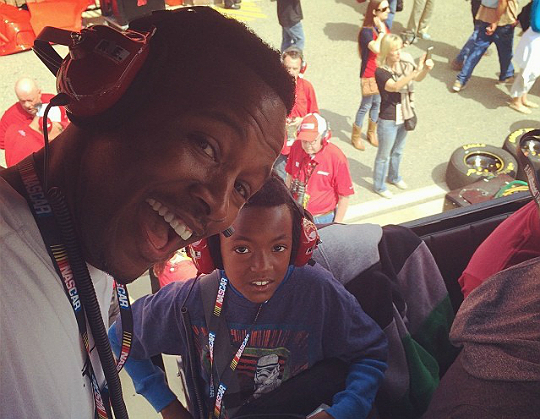 Flex Alexander and his son, Elijah, had a bit of fun on the racetracks a few days ago. The two men looked on with excitement as the cars went around the track, and were sure to hang out with a few of the racers after the show. "Chillin with my son @elijah_style going to our first nascar race," wrote Flex next to a picture of him with his son. The actor met up with Carl Edwards and Jeff Gordon before calling it quits for the day.
Alexander is one busy dad, with comic book and reality series in the making. Flex recently revealed that he and his wife Shanice are working on a reality show that will be safe for the whole family. "We want to let the network to be the network to do the splash," said the actor when asked for the details surrounding his upcoming show. "But we can say this; it's no ratchedness. It's about family and love and just going back to old school the way things used to be in the household."
Flex and Shanice have two kids together. Check out more pictures from Flex and Elijah's day with NASCAR below!