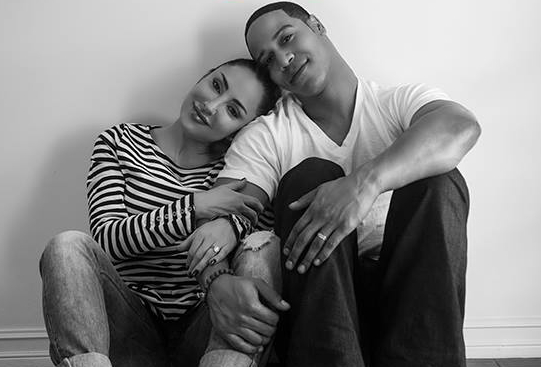 Great news! Brian White and wife Paula White will welcome a baby girl into their world this Spring. The actor and his wife gushed about their little one earlier this week, telling the press that having a child is such a blessing.
"I feel blessed beyond belief," said Brian. "To know that you have a child coming into the world, it only makes you want to work even harder, and do all of the things that I know are important to be both a good husband, and a good father. I've been reflecting a lot — particularly when it comes to my parents — and just thinking about the things that I admired in them, and the things that I want for myself and for Paula."
Paula also commented, telling Rolling Out that her husband has been wonderful during this time of expectancy. "I can't even begin to describe how happy I am right now," gushed the actor's wife. "Brian is going to be a great father, and I couldn't ask for a better partner."
The Whites planned wisely for a child upon deciding to expand their family. "We were very smart in our decisions," explained Brian. "We didn't take extra vacations, or spend money in the club buying bottles. … No, we were investing in our property, and making sure that we thought ahead to make sure that our kids' lives will be taken care of."
Brian and Paula are expecting their little bundle of joy to arrive on April 14, 2014.