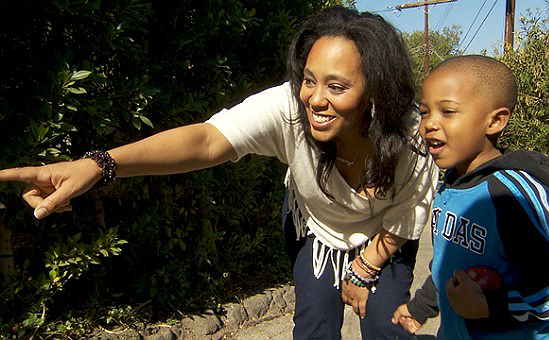 "I'm going to stand up, and I'm going to fight," said Alexsandra Wright during an exclusive interview with 'Inside Edition.' The mother of Matthew Knowles' only son sat down with Jim Moret to talk about Nixon and the relationship with his father that is non-existent.
"You've seen him more today than he has," said Wright to Moret who asked her about the amount of time that Matthew has spent with little Nixon. "It's disappointing. I'm not angry, I'm disappointed. He raised two other children and was very active and involved in their lives and they turned out very well. So why he's choosing not to acknowledge his only son, I don't know."
Alexsandra explained to Jim that she is currently the only parent taking responsibility for Nixon but has vowed to keep fighting for her son's right to have a relationship with his father. "I'm going to stand up, and I'm going to fight tomorrow, and I'm going to fight the next day. I'm going to keep fighting because that's the only way to give him his identity," said the mom.
Nixon is Alexsandra's only child with Matthew Knowles. The little one was born on February 4, 2010.