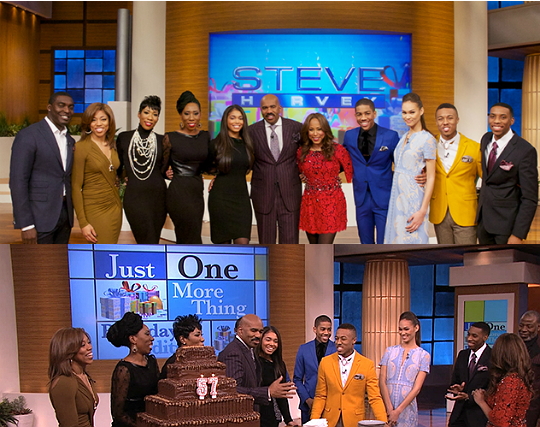 Happy Birthday Steve! The talk show host celebrated his 57th birthday on air this past Friday (January 17). Steve had his producers, audience members, and family to help him celebrate with German chocolate cake for all.
The celebrity was getting ready to close out his show, telling viewers that his wife is "the greatest gift  in life" when Marjorie Harvey stopped everything to tell him that all of their kids were there. The children wheeled out the birthday cake and greeted the audience, making Steve one happy man on his special day.
Steve and Marjorie are featured on the cover of Essence magazine's February issue. The couple parent four kids in all.
Watch Harvey's birthday surprise video HERE: YouTube.com