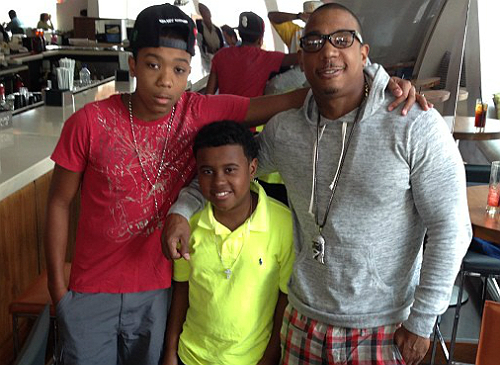 It's official. Ja Rule and his family will in fact star in their own reality show. The rapper recently gave the details about his new series, telling The Grio that everything cannot yet be revealed.
"I got a show that I'm developing right now with Cris Abrego (CEO of Endemol's North American operations.) We're going to one of the major networks," said Rule. "I don't want to drop it right now. I actually just got my deal in today from them. So we're still negotiating and putting it together. It's me and my family. It's a family-driven show. It's kinda like the new Run's House. With a little kick to it. I'm not exactly [Rev] Run, and my kids are not Run's kids. We're a little more crazy."
There were talks of Ja Rule coming out with his own reality show a few weeks back but nothing was actually confirmed then. At the time Ja just told VIBE that "Television needs more positivity, especially young black families to look at." The rapper also gave the media source a sketch of what his show would look like if it were developed.
Ja Rule has three kids in all. The celeb stars in the upcoming film, I'm in Love With a Church Girl that is set to hit theaters on Friday (October 18).