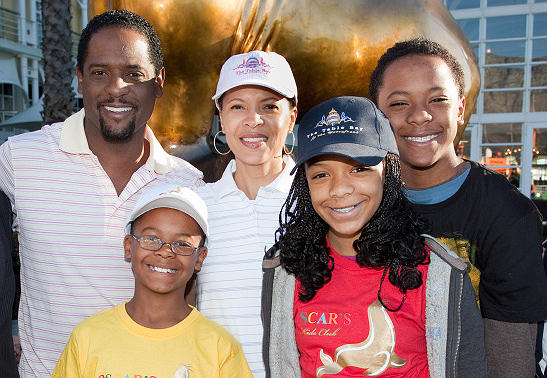 Blair Underwood will let nothing separate him from family. The actor and director tells media that filming for 'Ironside' was moved from New York to Los Angeles because of his desire to be near his wife and kids.
"I been married for 19 years and have three children — 12, 14 and 16. And family is the most important thing especially at this time in life,"  explains the actor. "After six months in New York doing stage, I really didn't want to be away from my family that long, and NBC was nice enough to shoot the series here, which is great."
Although he has been in the entertainment industry for more than two decades, Underwood says that the jobs never gets old. "I get to learn something new with each character. It's kind of like taking a peek inside different people's lives."
Blair Underwood has two sons, Paris and Blake, and a daughter named Brielle with wife, Desiree. 'Ironside' airs weekly at 10p.m. on NBC.
Photo: Tampa Bay Hotel