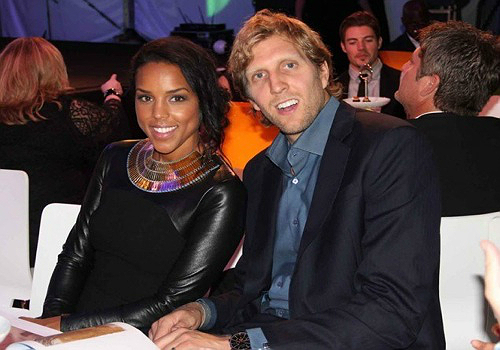 Dirk Nowitzki is a dad! The Dallas 'Mavericks' confirmed that the NBA star and his wife, Jessica Olsson, welcomed a baby girl on Wednesday (July 24) with The Dallas Morning News. The media source reports,
"His team has confirmed that Jessica Olsson, the wife of the 2007 NBA MVP, has given birth to a daughter today…The name has not been disclosed."
Nowittzki's father has also spoke with the paper about his granddaughter saying, "I am proud to be a grandfather for the third time."
The general public discovered that Jessica was pregnant a few months back when the NBA star's wife shared a few pics from her baby shower with social media fans. Olsson looked gorgeous in a tan dress as she accepted gifts for her unborn child.
Dirk and Jessica wed in Kenya last year with family and friends surrounding them. Their newborn daughter is their first child together.
Photo: Rollingout