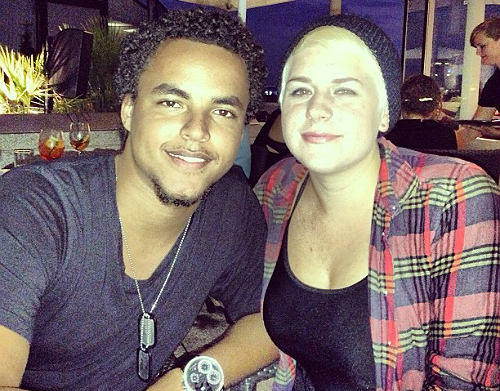 It was a day for family for Connor Cruise as he was recently spotted hanging out with sister, Bella in London. The brother and sister were observed riding bikes and dining out while in the city. Connor even shared a few pics along with a video of him and Bella riding along the path at Hyde Park. "Hangin with Bellz in London," tweeted the star.
Connor was previously spotted out with dad, Tom Cruise, at a hockey game in Los Angeles. The father-son duo sat and cheered together as their team, the Los Angeles 'Kings,' skated and slated to victory.
Connor is currently building a disco jockey career that has already afforded him the opportunity to work at Hollywood's hottest parties. Cruise has reportedly earned over $10,000 in income from various gigs, and is progressively becoming one of the most sought out DJs in the industry.
Tom Cruise and ex-wife Nicole Kidman adopted Connor a few years after their wedding in 1990. Tom has three kids in all.
Photos:Instagram