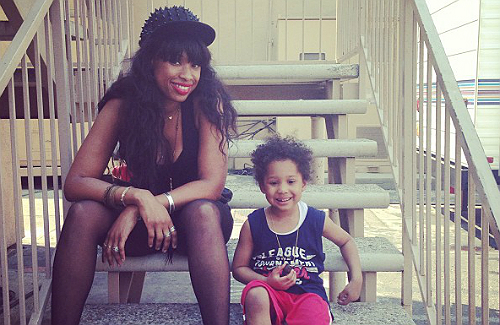 Health and wellness is a reality for Jennifer Hudson thanks to her son. The singer and actress recently told USA Today that 3-year-old David Otunga Jr. helps her keep fit by playing ball with her and asking for toys that are elsewhere in the house.
"I love playing basketball with my munchkin, or taking walks with David and my family," said Jennifer. "For me the most important thing is to make it fun."
Hudson also told the media source that David Jr.'s constant requests for toys that are often in another room actually help in her quest to keep active. "I recently moved into a new house and it has three levels, so I'm always on the move running up and down the stairs – even if it's just to give David Jr. the toy he wants to play with – which is never in the same room as we are – every step counts," explained the entertainer. 
David Jr. is Jennifer and fiance David Otunga Sr.'s first child together. The couple have been engaged since 2008.
Photo: Instagram