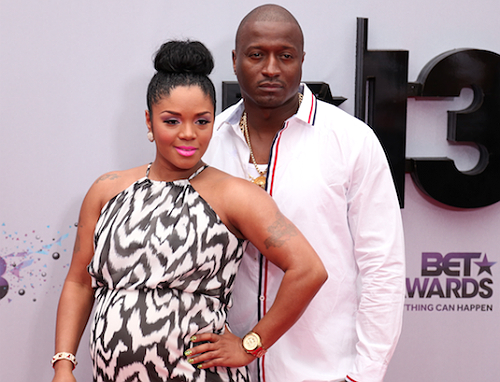 BET nominee Rasheeda and husband Kirk Frost bumped around the 2013 BET Awards at Nokia Theatre L.A. Live on June 30, 2013 in Los Angeles, California. The couple looked fabulous as they walked the red carpet together and gave interviews as a team.
Both Rasheeda and Kirk got candid about their marriage. "It's a work in progress. it all depends on how he balances it out," said rapper Rasheeda.  Kirk expressed happiness about his wife's expectancy despite previous feelings of sadness telling HipHollywood, "I'm getting use to it. I've been a father for a long time so I'm adjusting…I'm happy. I can't wait to meet him."
There was much animosity between Rasheeda and Kirk on Love & Hip Hop Atlanta after the rapper's husband tried to convince her to have an abortion shortly after discovering that she was pregnant. "At that point in time, I said it, but did I really truly mean it? No," explained Kirk who asked his wife to abort their child in front of the filming crew.
Although devastated by her husband's initial reaction, Rasheeda is aiming to have a better future with Kirk. The couple are expecting their second child to arrive later this year.
Photo:hIPHOLLYWOOD/iNSTAGRAM